Bedroom 1 King bed

Bedroom 2 King bed

Bedroom 3 Twin Beds

Bedroom 4 Twin Bed and Captains Bunk

Twin Single
Bunk Bed Double and Single
top notch
Stayed on January 0001
Fully stocked, fantastic location, well built home, quiet and well appointed. Loved it. Would definitely go back.
- Jeff C on 06/12/2018
Leave a Review
[2]
Bedroom 4
1 Twin Single, 1 Bunk Bed Double and Single
Search Availability
There are currently no reviews available for this property.
Available Specials
Search Properties on Special
4BD/4.5 BA Granite Ridge Lodge #12
83025
Teton Village
,
WY
United States
43° 35' 29.4" N, 110° 49' 40.8" W
Wyoming US
[8]
[9]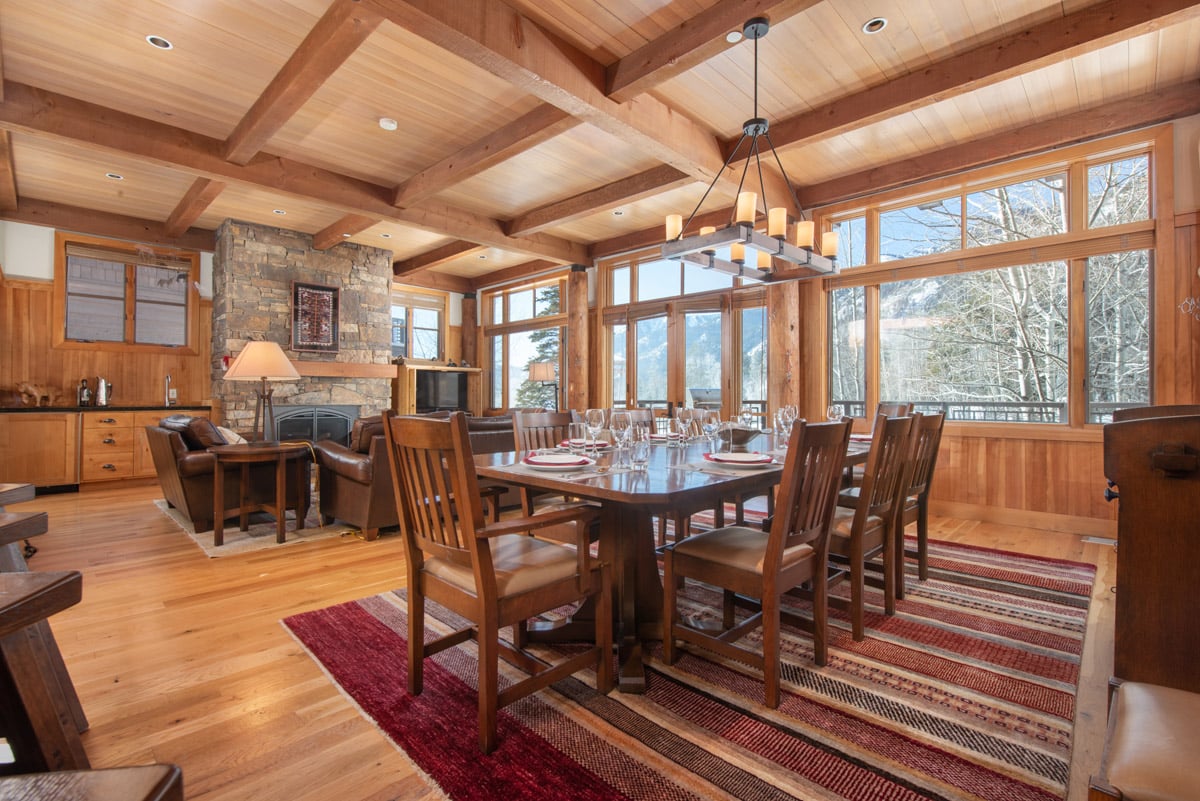 [10]
[11]
[12]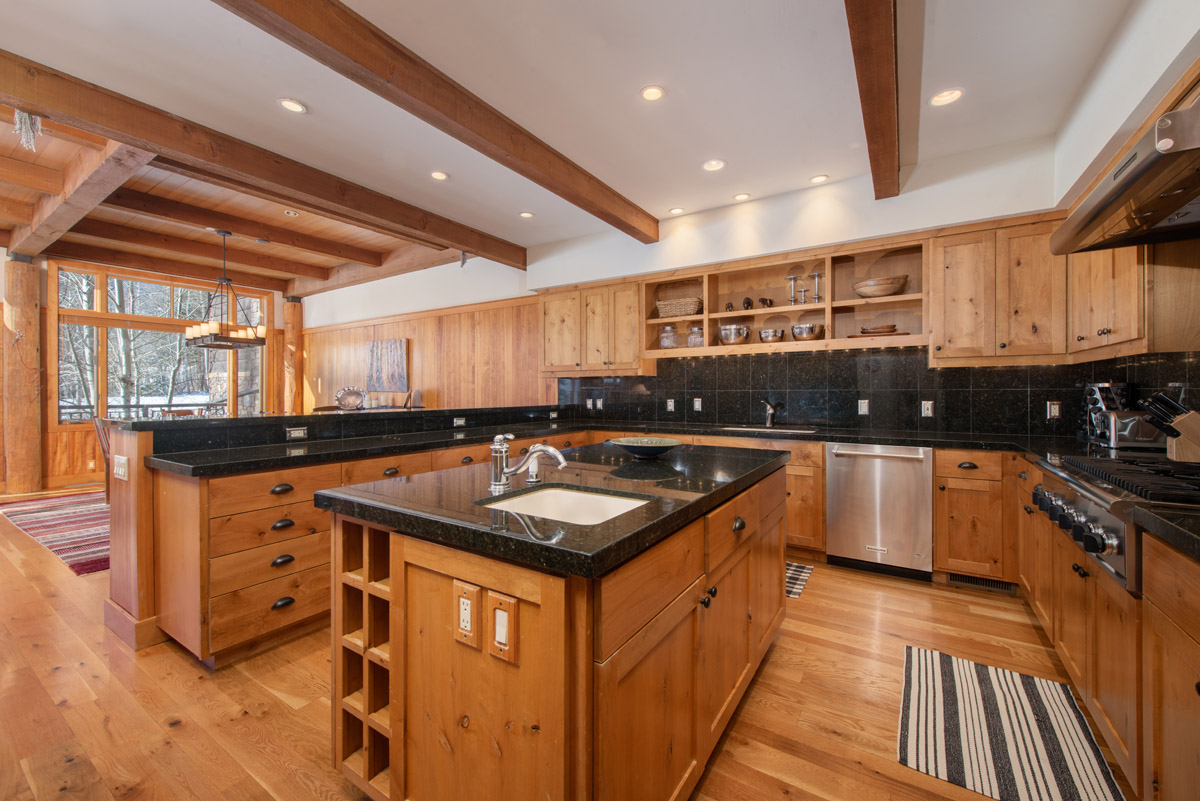 [13]
[14]
[15]
[16]
[17]
[18]
[19]
[20]
[21]
[22]
[23]
[24]
[25]
[26]
[27]
[28]
[29]
[30]
4 Bedrooms
4 Baths
Granite Ridge Lodge 12
Bedding: King, King, 2 twins, captains bunk (twin over queen) and extra long twin, queen sofa sleeper
Contact free, Remote Check-In
Amenities include:
• Complete Renovation
• Ski in/Ski out Location
• Junior Master Suite
• Master Suite With Gas Fireplace
• Large Well Appointed Kitchen
• Hot tub
• Washer/Dryer
• 1 Car Garage
Granite Ridge Lodge 12 couples matchless convenience with luxurious comfort: a short walk away from the Granite Ridge chairlift, the lodge features spacious rooms and lush furnishings, all framed by the post-and-beam architecture used throughout. This lodge underwent a complete renovation that finished in October 2012.
The lodge unfolds over three floors. The main floor features a spacious great room with a stone fireplace, large flat screen TV and DVD player, ample seating and a powder room. The room opens onto a deck with outdoor seating, a hot tub and gas grill, not to mention breathtaking mountain and valley views. The living area also includes a dining area and gourmet kitchen replete with a breakfast bar, granite countertops, custom pine cabinets and high-end appliances. Bedrooms include a master suite with a gas fireplace and a junior master suite. Additional amenities include a washer and dryer.
Nestled in the woods, Granite Ridge offer views of Rendezvous Mountain, Sleeping Indian and the Snake River Valley. Conveniently located minutes away from Grand Teton National Park, Granite Ridge guests can take advantage of all the activities available in the park: from hiking and horseback riding in the summer and fall to cross-country skiing and snowshoeing in the winter.
*Please note that gatherings greater than 20 people are not permitted in these properties.
**Please note, closets are not available for guest use in either master suite.
Mountain weather is variable and unpredictable. Resort conditions and ski access may be weather and snow dependent.
Amenities
Internet
Fireplace Wood not provided in summer
Air Conditioning
Heating
Washer
Dryer
Parking
Garage
Hair Dryer
Linens
Shampoo
Keypad
Bed Linens
Dates
Price
09/27/21 - 10/11/21

$669

/nt

10/12/21 - 10/13/21

$539

/nt

10/14/21 - 10/16/21

$566

/nt

10/17/21 - 11/24/21

$539

/nt

11/25/21 - 12/02/21

$1,299

/nt

12/03/21 - 12/04/21

$1,364

/nt

12/05/21 - 12/08/21

$1,299

/nt

12/09/21 - 12/11/21

$1,364

/nt

12/12/21 - 12/15/21

$1,299

/nt

12/16/21 - 12/17/21

$1,364

/nt

12/18/21 - 12/23/21

$4,069

/nt

12/24/21 - 01/02/22

$4,349

/nt

01/03/22 - 01/12/22

$1,799

/nt

01/13/22 - 01/17/22

$1,979

/nt

01/18/22 - 01/28/22

$1,999

/nt

01/29/22 - 02/09/22

$2,089

/nt

02/10/22 - 02/16/22

$2,279

/nt

02/17/22 - 02/25/22

$3,499

/nt

02/26/22 - 03/02/22

$2,639

/nt

03/03/22 - 03/03/22

$2,764

/nt

03/04/22 - 03/04/22

$2,771

/nt

03/05/22 - 03/05/22

$2,639

/nt

03/06/22 - 03/12/22

$2,519

/nt

03/13/22 - 03/21/22

$2,399

/nt

03/22/22 - 03/28/22

$1,879

/nt

03/29/22 - 04/10/22

$1,299

/nt

04/11/22 - 04/08/23

$5,000

/nt