You are here
Winter Preview Sale
Send by email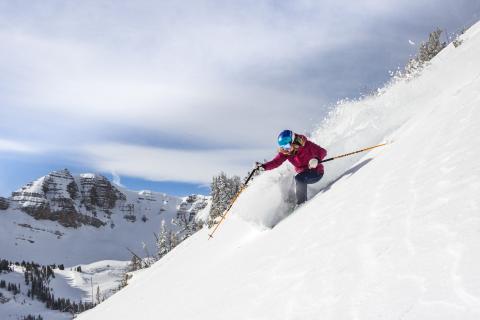 Book now and save 15% on lodging with the Winter Preview Sale!
Valid Booking Dates:
Thursday, September 20, 2018
to
Tuesday, December 25, 2018
Valid for Travel Between:
Thursday, November 22, 2018
to
Tuesday, December 25, 2018
Test your legs and get your turns in early with the Winter Preview sale.  Make your reservations today and receive 15% off your pre-holiday winter lodging.  There isn't a better way to start your winter ski season than a trip to Jackson Hole!
This promotion applies to stays from November 22, 2018 to December 25, 2018 and requires a 3 night minimum stay.  Some accommodations may have longer nightly minimums and discount restrictions.  This promotion cannot be combined with other offers.  Please call 800.443.8613 for details or book online using the promo code: WINTERP19.  We also have discounted lift tickets and rentals to complete your early winter stay.