24 Jun 2019
Hi there! My name is Isabel Herring and I'm thrilled to write my first blog post for JHRL as their newest employee. I recently moved to Jackson at the end of May and started working for JHRL as a vacation specialist shortly after. However, this isn't my first time in Jackson. After graduating from the University of North Carolina at Chapel Hill, two friends and I decided we wanted to work at a Dude Ranch in the Jackson Hole area for a few months before we had to go off into the real world. I fell in love with this area so much that now I'm back for the foreseeable future!
Originally from a relatively flat area of eastern North Carolina, the landscape of Jackson blows me away every single day. The great thing about Jackson is that no matter if you just moved here or if you've been here for 10 years, there is always something new to learn and appreciate.
Although I'm not yet a seasoned expert on the area, it's my favorite place on earth and nothing makes me happier than getting to share the experiences here with others. While there are literally endless activities to do in the summer, there are 5 things that come to my mind that are the epitome of the Jackson Hole experience to me.
Watch a sunset at Cunningham Cabin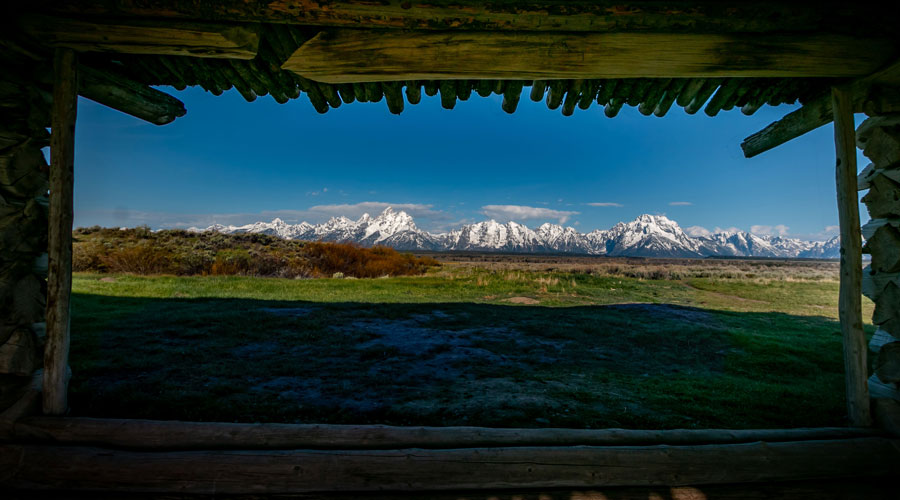 The Dude Ranch I worked at last summer, Triangle X, is right across the road from the historic Cunningham cabin and I believe it has the best views of the Tetons in the whole valley. Nothing beats driving out there on a warm evening and basking in the incredible views.
Ride the Gondola up to Piste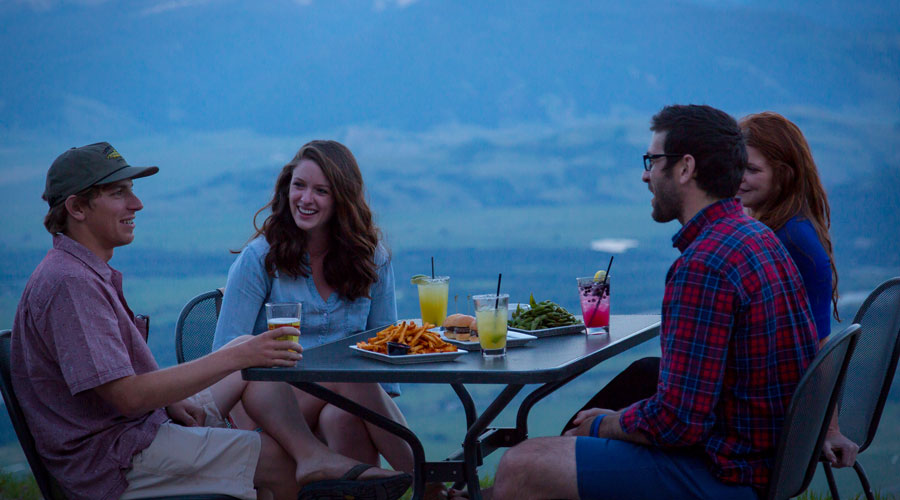 For a different view of the valley and a good drink, I definitely recommend riding up the Bridger Gondola in Teton Village and grabbing a bite to eat at Piste (the restaurant at the top). If you just got done with a hike and want to end the day with a happy hour and a sunset, take the gondola ride up to the top where you can sit on the deck at Piste and enjoy a drink. From Piste you can see down into the Valley and the mountains on the other side. You'll understand why they call the area Jackson "Hole".
Table Mountain Hike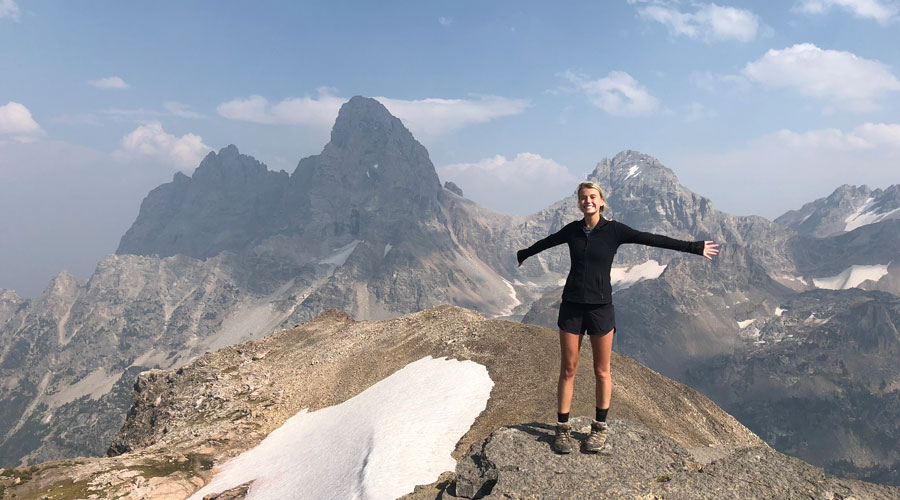 While the trailhead for the table mountain hike is actually in Driggs, ID, the summit boasts the most unique view of the Grand Teton. Round trip this hike is about 14 miles, and medium difficulty - you'll definitely be tired afterward. However, the summit sits right behind the Grand on the Idaho side and the view is literally jaw-dropping. Not to mention, you get to trek across fields of wildflowers on your way to to the top.
People watching from Road House Brewery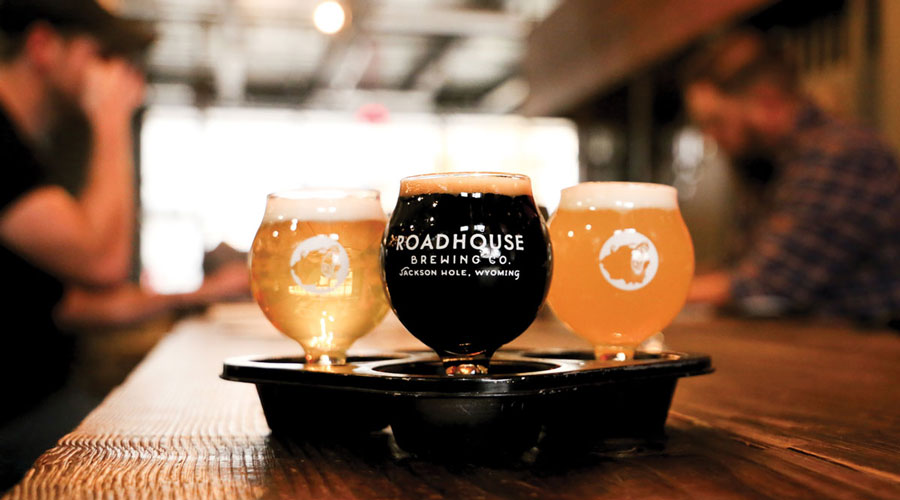 All of my favorite things to do here involve the views and Road House Brewery offers a great one of Town Square. Road House has an onsite taproom with ten rotating taps of their best creations. It sits right in the middle of downtown Jackson. My favorite thing to do is to grab a drink and appetizer with friends, sit on the outside deck, and people watch everyone milling through Town Square.
         5. Float down the Snake River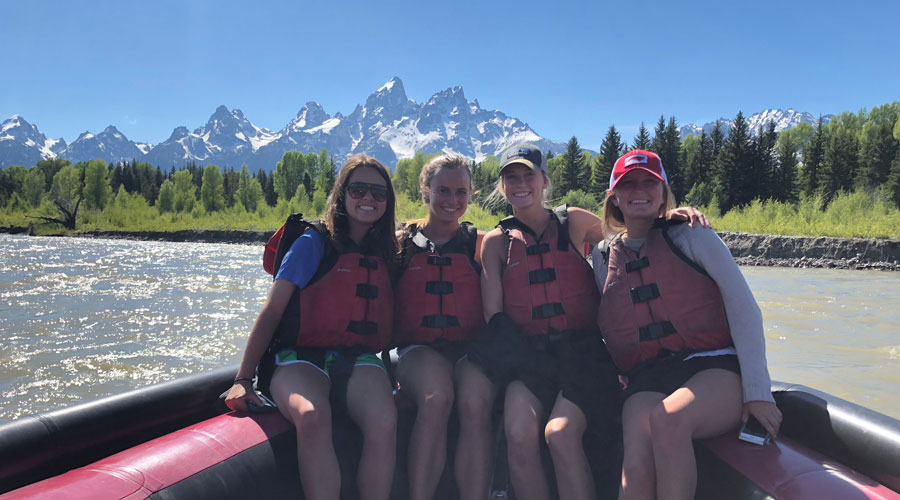 Floating down the snake river was the first activity I did in Jackson Hole last summer and it blew me away. You will likely see tons of wildlife on the river (moose, bison, eagles), and you have an amazing view of the Tetons for almost the entire stretch. There are tons of outfitters to choose from who can take you down the Snake, and all of them are extremely knowledgeable on the area and you'll come away feeling like you have more of a connection to this place than you did before. Please contact our concierge for complete details and to make reservations for this trip: 800.443.8613.
My list barely scratches the surface on things to do in while in the area, and if you want to hear more please reach out to one our vacation specialists here at Jackson Hole Resort Lodging - our favorite thing to do is to offer knowledge on this beautiful place we call home and we can help you make reservations for your upcoming visit. Give us a call at 800.443.8613 or visit us at jhrl.com.