21 Dec 2017
Hello, I am Julie Calder from the Sales and Marketing team at Jackson Hole Resort Lodging. The holidays are here and it is snowing!! If you are arriving for the holidays, we are looking forward to welcoming you to this magical place! We have been getting lots of questions about what is happening over the next 2 weeks and how is the snow? We filmed this video below last Thursday and you can see how the mountain looks. Since then we have gotten about 10 inches of snow!
If you are coming with little kids there is still time to see Santa on the town square. He is there from 5-7pm until Christmas Eve!
On December 22nd the new ice skating rink opens in Teton Village and skates are available for rental for $12. This is a new addition to Teton Village and is located right next to the Ice Castle. Check it out!
There is lots to do in and around Teton Village for the holidays and here is our Holiday schedule:
Teton Village Holiday Round-Up
Dec 24th

Santa Drops in Base of Tram: 4:30pm

Dec 25th

Ski with Santa: 11:00am – 1:00pm, Bridger Gondola and Teewinot

Dec 26th

Cookie Decorating: 4:00pm – 5:00pm, Kids Ranch

Dec 27th

Cats and Dogs: 4:00pm – 5:00pm, Snow cats and rescue dogs at Kids Ranch

Dec 28th

Star Gazing: 5:00pm – 6:00pm, Teton Mountain Lodge Rooftop

Dec 29th

Raptor Night: 4:00pm – 5:00pm, Hotel Terra

Dec 30th

Sledding and hot cocoa: 4:00pm – 5:00pm, Village Commons

Dec 31st

Kids Torchlight Parade: 4:45pm, Kids Ranch- meet at Sweetwater Gondola, parents are welcome to join.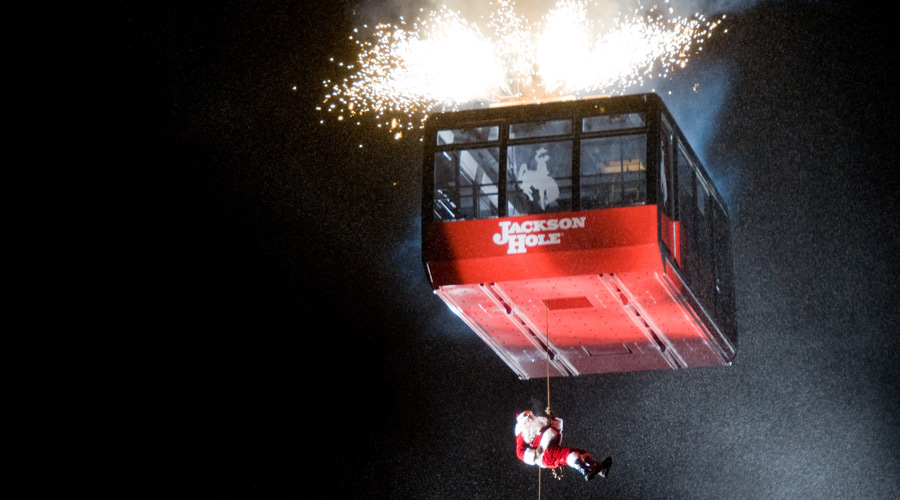 Get out there and enjoy the skiing with your family and friends. Your trip to Jackson Hole will create memories to last a lifetime and stories to be told year after year! Jackson Hole has so much to offer and there are other activities we recommend: snowmobiling, wildlife tours, sleigh rides, dog sledding, and Nordic skiing. There are wonderful restaurants to enjoy (reservations recommended) and a visit to town is a must. You can contact our Concierge at 307.732.3655 for more details. Check out the ice skating on the town square! Starting on December 26th, www.jhwinterwonderland.org, Mon – Fri 4:30pm – 9:00pm and Sat & Sun 12:00 – 9:00pm.

From all of us at Jackson Hole Resort Lodging, we wish you Happy Holidays and all the best in 2018!