7 Aug 2019
I am Tony White, a Vacation Specialist with Jackson Hole Resort Lodging. Last week, I got to trade places, and pretend I was a visiting Jackson Hole guest for a few hours. I went out on the Snake River, and experienced one of the whitewater trips we offer. I grew up out on boats and on the water, but I had never been whitewater rafting before. I also had never been out on the Snake River, so I was super stoked to check it out!
To start the day, I headed over to Jackson Hole Whitewater (JHWW), one of our top activity providers, located in town. I got out of my car and thought, I am going to get so tan out there on the river, but when I went to their front desk to check-in, was advised the water is 59 degrees, so I was handed a long sleeve wetsuit! I was not prepared for this, but after suiting up, I was ready to take on the Snake!
I saw a table out front with several breakfast items that got my attention. They offer breakfast to their guests, which I thought was a nice way to start the trip.  We boarded the bus and it was about a 30-minute ride to the boat launch ramp in West Table. As we arrived and approached the river, I thought that our raft looked the fastest, and my guide looked like he was ready to paddle. We headed to the shoreline, the guide asked "Who wants to be my lead paddlers?" I almost raised my hand, but then he followed up with "you will get the wettest", so I took my spot in the second row!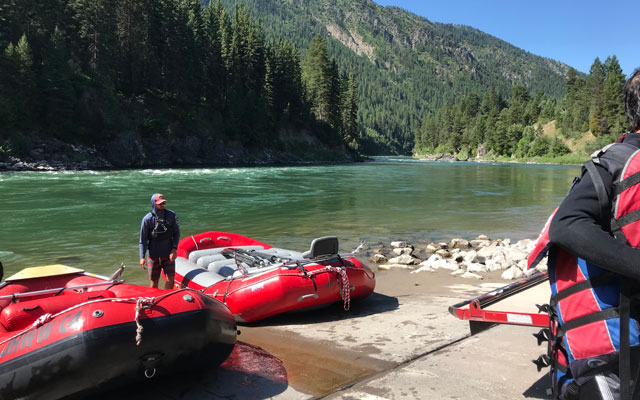 Ryan, my guide for the trip from JHWW, pushed us off the shore of West Table and started our 8-mile trip down the Snake. He started the trip off by going over the necessary safety information, while also giving some facts about the area. We started to approach our first set of rapids, my anxiety was overcome by sheer excitement, we slammed into the first rapid like a brick wall, and it bucked me to the middle of the raft. There was no time for fear as the guide shouted "paddle!" My fear of letting the team down lifted me right back up, and I resumed my post as what I saw as being 3rd in command or something like that!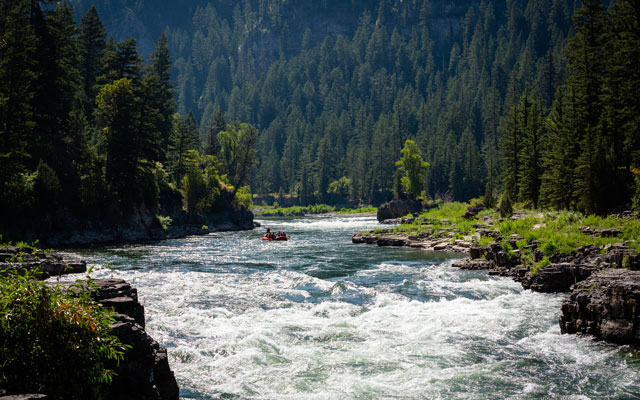 We went with the flow, you could say, as we journeyed downriver. So many ospreys overhead, and we even got to see a bald eagle. We conquered the "Big Kahuna", an 8 foot wave, and we dropped into it like we were on a surfboard. Then we came upon Champagne Falls, where the river floor bubbles up like a strawberry in a glass of champagne. When we got to the end of the trip, we were definitely in 1st place out of our group of rafts. I knew we looked the fastest! 
The trip was a great experience and as an aside, I realized going into the first rapid that I left my phone in my pocket! When we got back to the bus back to town, I was delighted to realize that it still worked- my tip to future guests is not to do this as a professional photo company takes pictures of each raft going through the big rapids!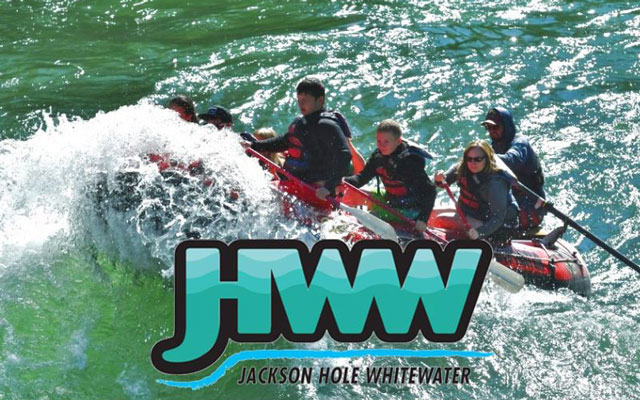 This is a great trip and it was fun to be a visiting guest for the day. Do not forget to make reservations now for your vacation in Jackson Hole. Call me, or any of the team at Jackson Hole Resort Lodging, 800.443.8613 or jhrl.com. Happy paddling!