15 Jul 2019
I am Shannon Clay, a Vacation Specialist with Jackson Hole Resort Lodging. Even though I have lived in Jackson Hole for several years, I was not familiar with Jackson Hole Mountain Resort's Via Ferrata before this summer. Once I learned about the Via Ferrata, I was enticed to try it out. The Via Ferrata is a protected climbing system that is permanently set up with cables bolted into the rock every 4 feet or so. I got my chance to go last week and joined the afternoon climbing group to meet up with our Via Ferrata guide.
After meeting in the Bridger Center, we loaded the gondola together to discuss our climbing experiences. Everyone in our group, with the exception of the guide and I, had rarely the opportunity to rock climb. We were all beginners!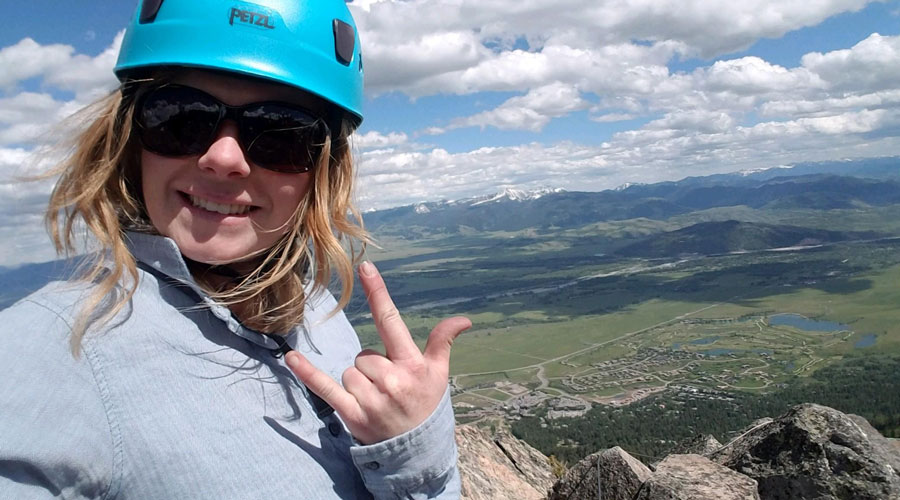 The climbing area is adjacent to the top terminal of the Bridger Gondola for convenient access. Once we geared up in helmets, harnesses and approach shoes we made our way over and clipped into the starting line. One at a time, on each link, we clipped our way up the lichen and plant dappled cliff. It was fun to be on the rock and see the little mini-ecosystem there. Once we reached the top of the first route it felt like a great precipice as we looked down on the entire Jackson Hole valley below.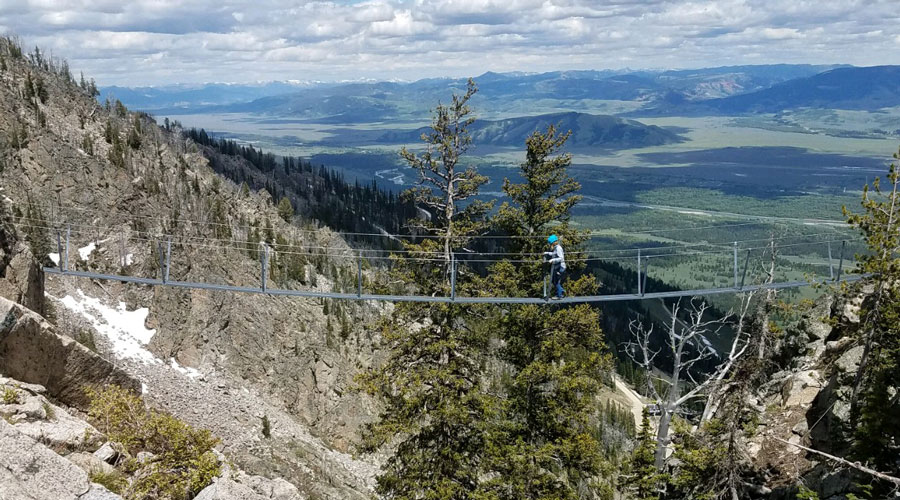 We continued on to a cable bridge that bounced sturdily 75 feet from the rocky scree below. It is really amazing to see the difference in the area during the summer versus skiing around it in the winter. It is hard to believe we ski on snow above all of those rocks! Once over the bridge, we hiked around to go up another route enjoying the plants sprouting out of the freshly melted barren ground. Our entire group talked about how amazing the wildflowers are and how they change throughout the summer. It was really fun getting to know everyone in the group and to watch them get used to climbing up and over and around the rock.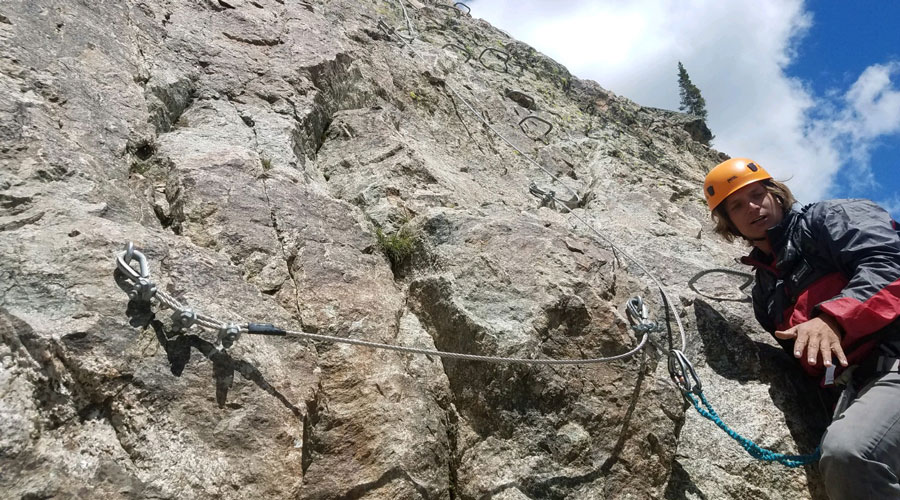 As someone that has had experience rock climbing, it was still really fun to get out on JHMR's Via Ferrata. It was great to meet people from all over the world and country and see them get their first taste of rock climbing. The views are breathtaking and the variety of routes keeps you intrigued. Our guide was very informative, patient and helpful cheering us on. This experience made me realize this activity is suitable for people with some or no climbing experience for a wonderful time on the mountain!
Don't forget to contact our team of Vacation Specialists to make reservations for your next visit t Jackson Hole. Contact us at 800.443.8613 or visit jhrl.com for vacation rental options. Have a great summer!