18 Jun 2021
Are you thrilled about your Jackson Hole vacation and seeking activities to fill the gorgeous Wyoming summer days? Our team highly recommends the following activities, none of which requires a reservation or is at risk of selling out.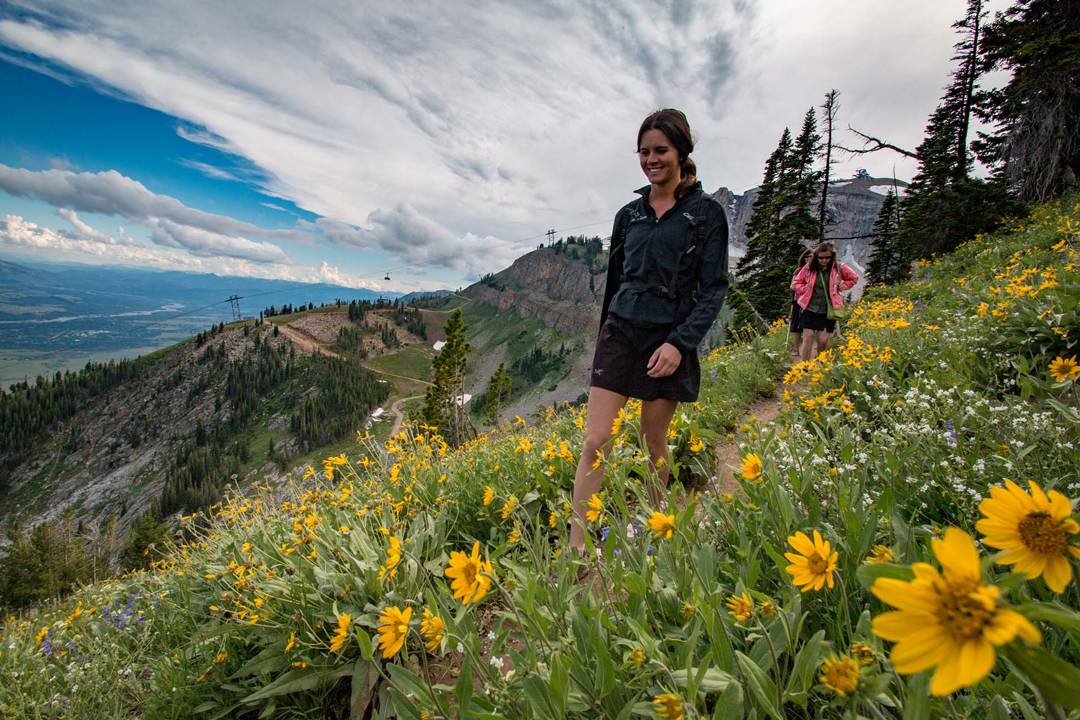 Hiking the Wildflower Trail
This Jackson Hole Mountain Resort trail is one of our favorites. With a trailhead located right in the mountain's base, this centrally located path winds up the slopes past abundant, colorful wildflowers. Enjoy open spaces and the panoramic views they provide, then cool off on stretches of shaded trail that weave through the woods of the resort. Keep an eye out for the swing tucked away near Casper, and take refreshing breaks upon benches and at picnic tables along the trail.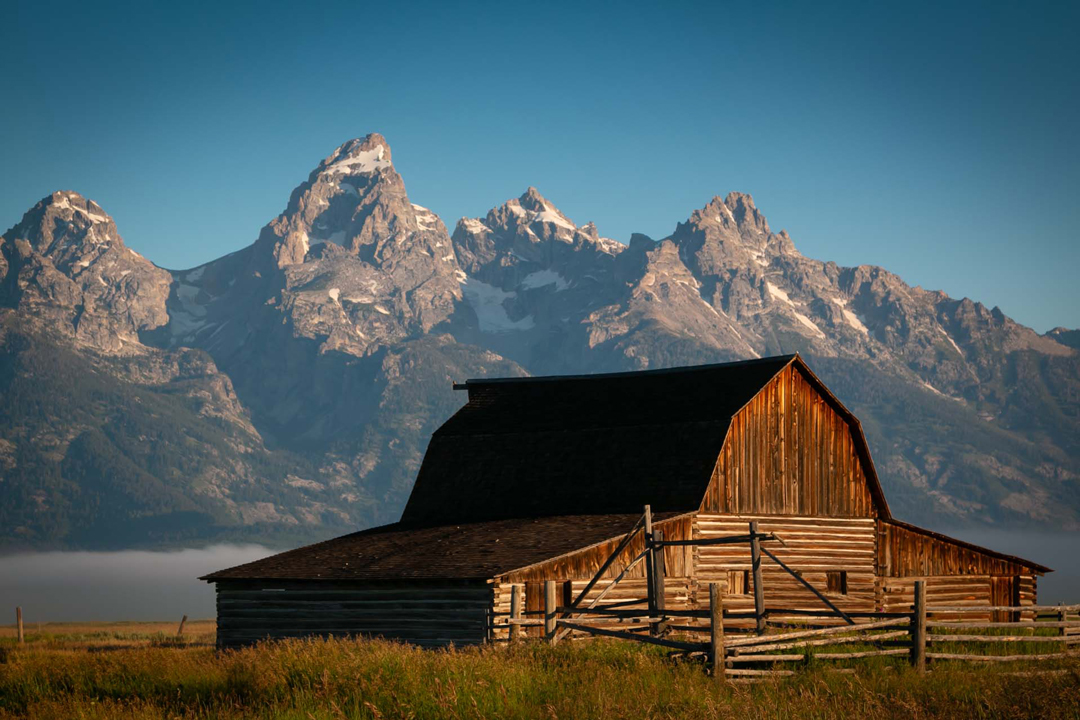 Grand Teton National Park Adventures
The Granite Canyon entrance of Grand Teton National Park is located less than two miles from Teton Village, right down Moose-Wilson Road. This entrance provides immediate access to some of the valley's ultimate Teton views, hikes, and outdoor exploration—from trails around Phelps Lake to the exhibits and vistas of the Laurance S. Rockefeller Preserve. If you'd like to head forth to attractions such as Jenny or Jackson Lakes, Moose-Wilson Road provides access to all northern areas of the park as well.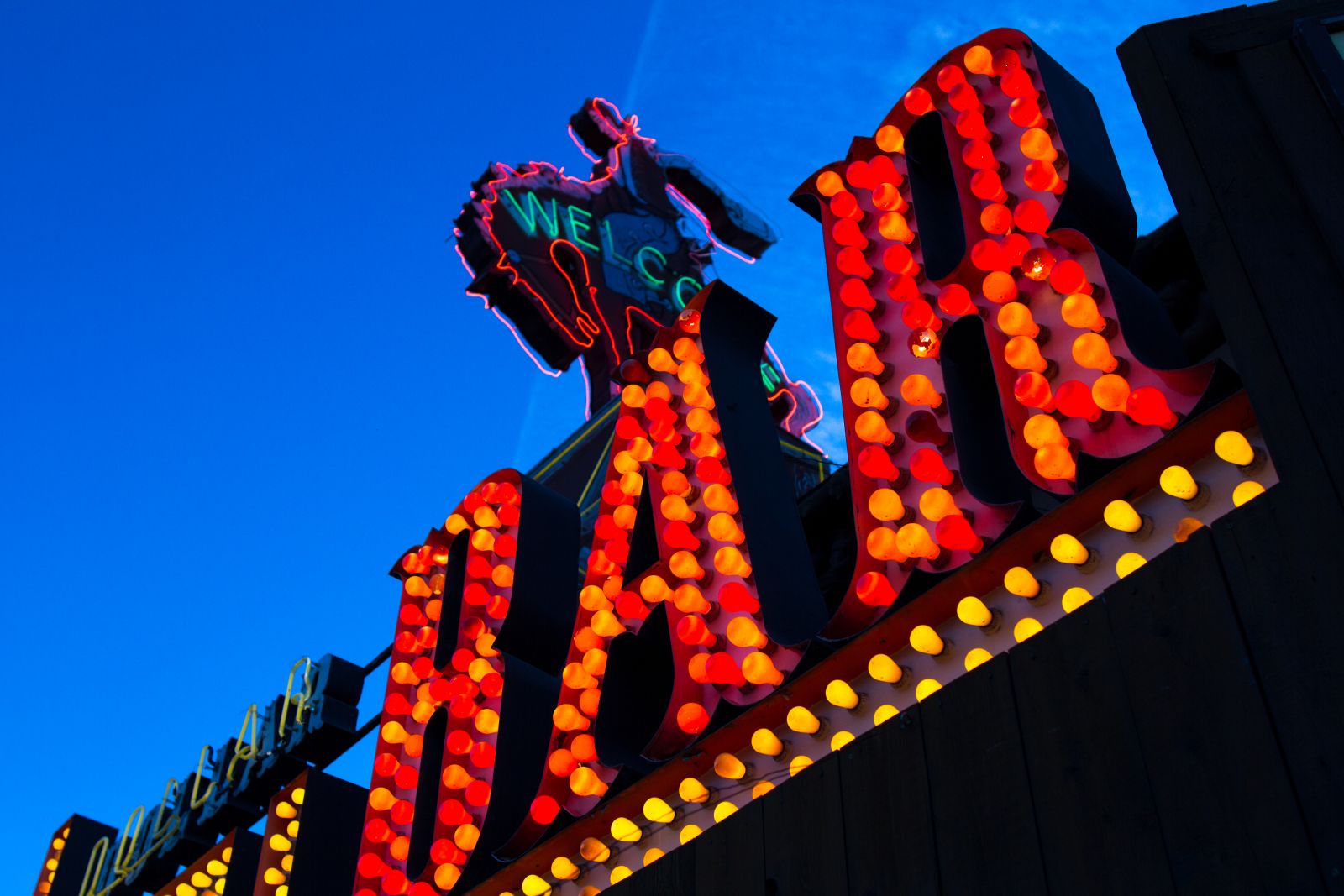 Western Swing Dance Lessons
A town event that can't be missed: Western swing dance lessons at the Million Dollar Cowboy Bar. Every Thursday, valley visitors and locals alike stop by the iconic Cowboy Bar for free dance lessons. Western Swing and Texas Two Step lessons begin at 7 p.m. and end at 8:30 p.m., when the live band begins to play. There are no requirements for these evenings of musical fun, though cowboy boots never hurt. A message from the Cowboy Bar team: "No partner, no problem. We can provide one."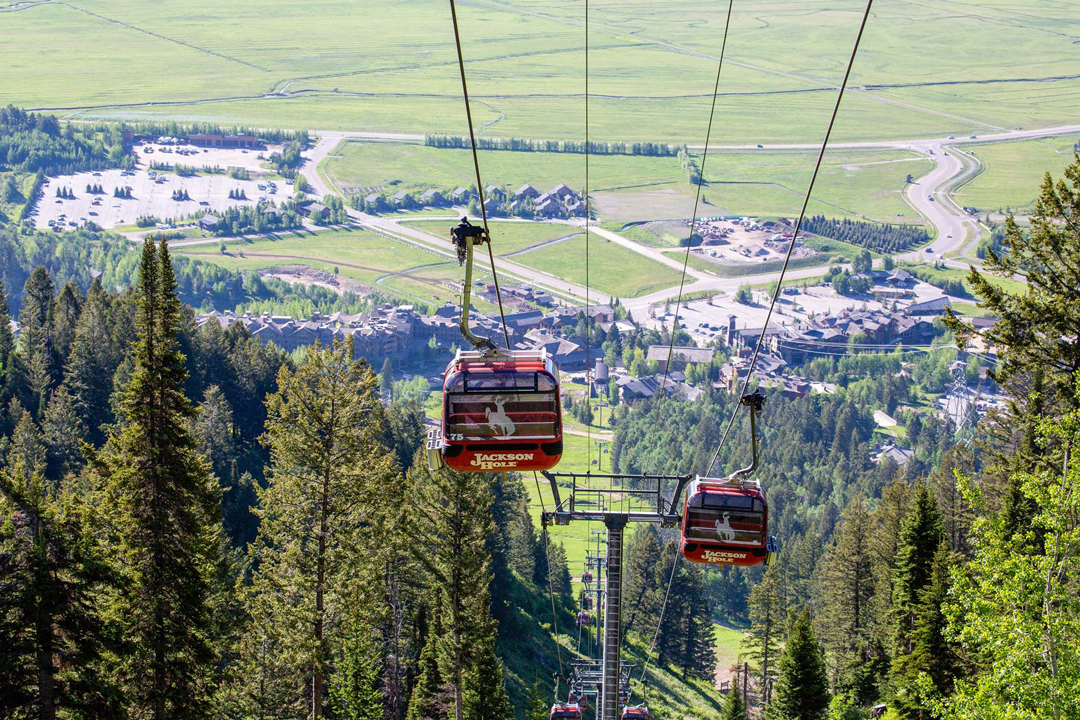 Bridger Gondola Sightseeing
Ascend 2,700 vertical feet above the valley floor on the Bridger Gondola in Teton Village. A sightseeing ride grants access to the high alpine terrain of the Tetons as well as the bountiful activities at the top of the gondola. Spend 12 blissful minutes in the comfort of a gondola cabin, soaking in the striking views of the Tetons and valley below. Ride the Bridger Gondola to hike, practice high-elevation yoga, eat upon The Deck at Piste, paraglide, or partake in a Via Ferrata tour.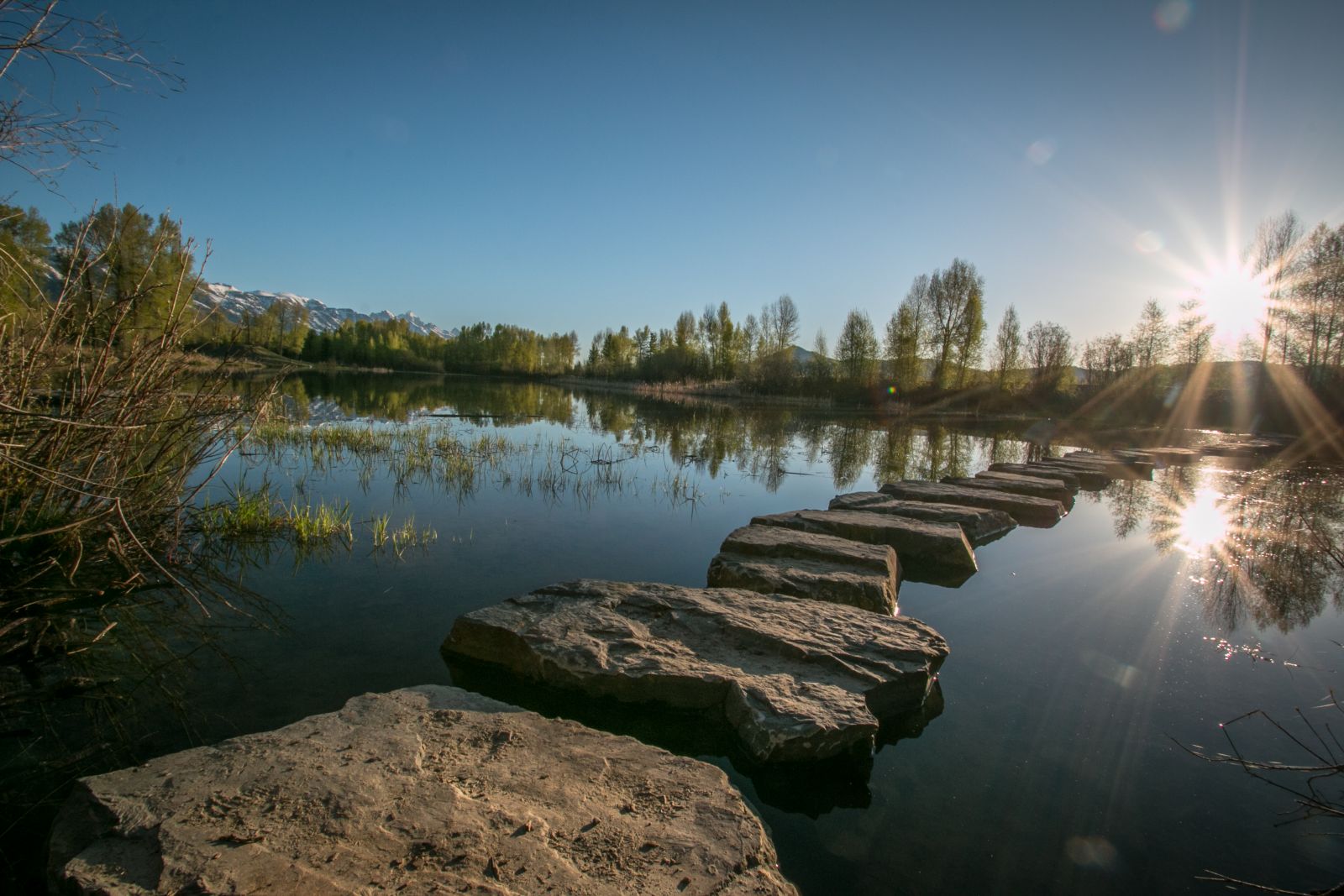 Rendezvous 'R' Park
A perfect complement to a walk along the Snake River is a visit to Rendezvous Park, known as "'R' Park" by locals. The Jackson Hole Land Trust reclaimed 40 acres of public space to create this park, filled with water features, art installations, and lovely stepping stones. This summer, experience 'R' Park with a never-before-seen visitor: a giant wooden troll named "Mama Mimi". This sculpture is the mascot of a regional campaign to "Troll Like a Local" (enjoy wilderness safely and respectfully). Among the campaign's whimsical but important recommendations: "Tread carefully in troll habitat" and "Keep your footprint smaller than the troll's".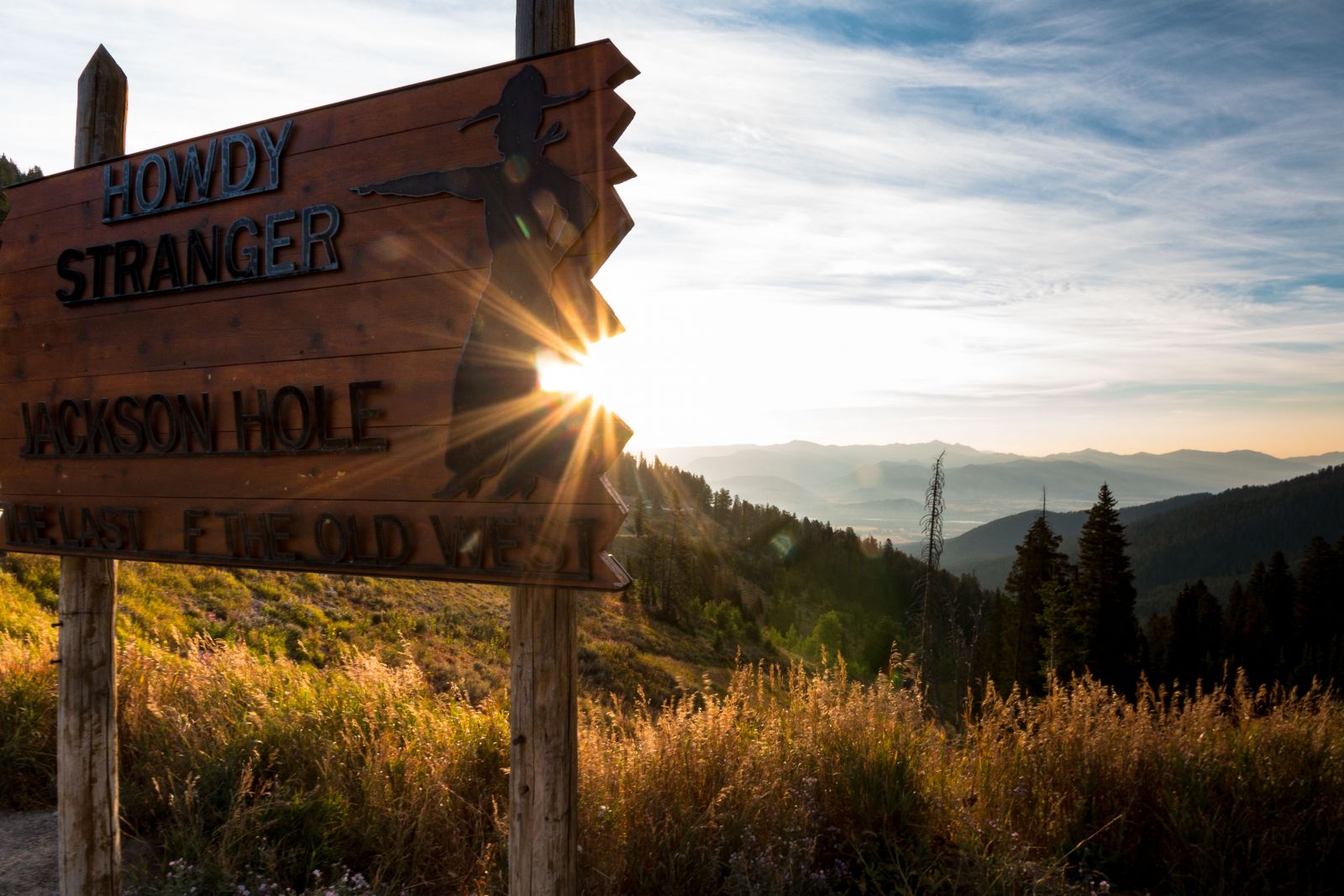 Hiking the Old Pass Road
Enjoy a drive through Wilson and embark upon a favorite hike of locals: Old Pass Road. Park at Trail Creek trailhead and enjoy the 7.3-mile out-and-back trail frequented by hikers and bikers alike. With approximately 2,000 feet of elevation gain, this trail treats visitors to wildflowers, wildlife (moose, especially!), the serene Crater Lake, and wonderful hours in the woods. Upon return through Wilson, enjoy a meal or refreshment at one of the town's lovely eateries.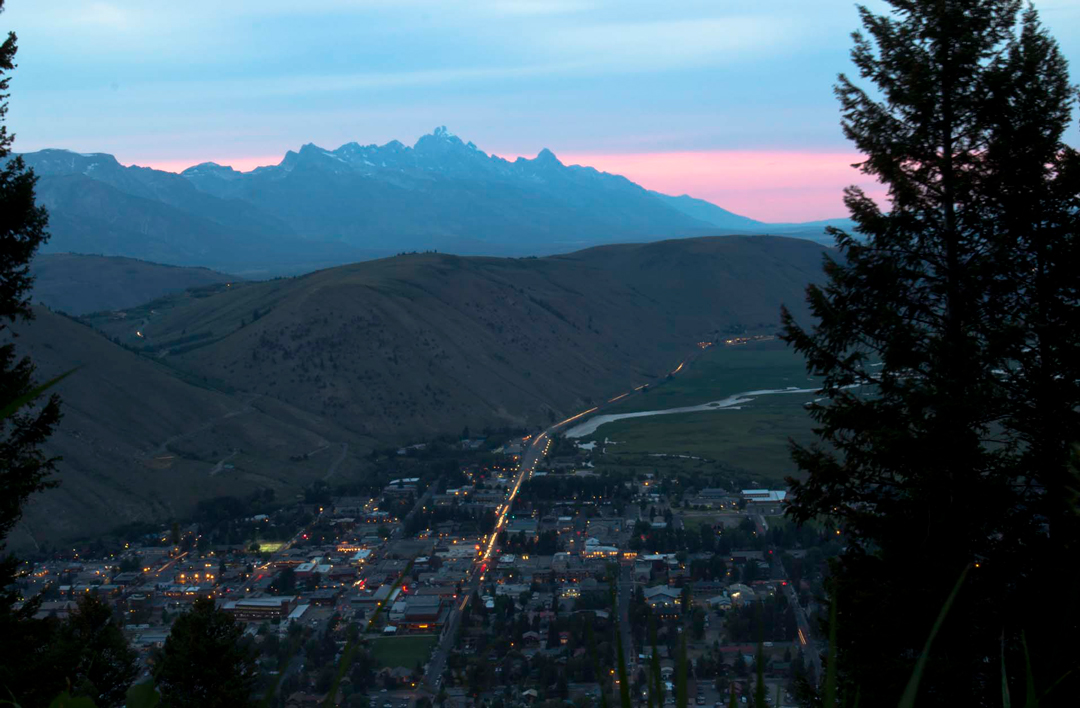 Picnicking in a Town Park 
The towns of Jackson and Wilson boast tremendous greenspaces. From Owen Bircher Park in Wilson, Phil Baux Park at the base of Snow King, or Russ Garaman Park along Flat Creek, terrific local picnic venues abound. Pick up lunch from Pearl St. Bagels, coffee from Picnic, or tacos from Pica's—meals that pair well with open and sunlight-filled spaces—and enjoy one of these parks with your family. There are wonderful meals to be enjoyed here without reservations.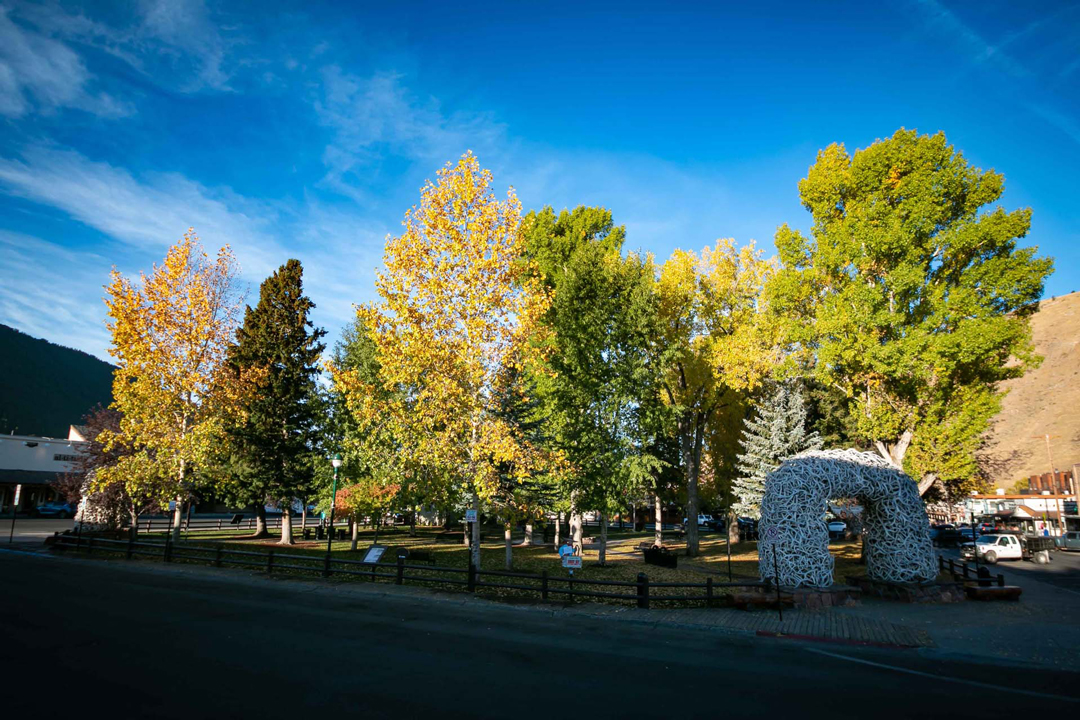 Walking around Jackson Town Square
Are you in the market for a cowboy hat and boots to carry on the western traditions you've enjoyed on vacation? Might you delight in locally produced crafts, turquoise jewelry, and knives? Are you interested in shopping for souvenirs like huckleberry treats to take home? Unique shops fulfilling all these desires surround Jackson's town square. Enjoy a walk, an ice cream or beer, and make sure to take a photo beneath the town square's iconic antler arches before you go.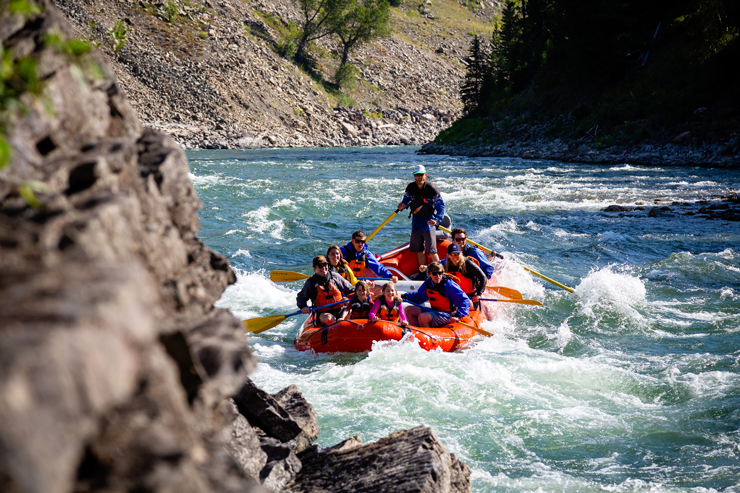 Renting Kayaks
Rent a kayak at Rendezvous River Sports and take to the cooling waters of our beautiful valley. The kind folks at Rendezvous River Sports outfit renters with all the paddles, personal flotation devices, racks, and straps necessary for aquatic adventuring with ease. Enjoy your rental in Grand Teton National Park, Yellowstone, Lower Slide Lake, or the Snake River. If you prefer to expand your watercraft horizons, canoes, stand up paddleboards, tubes, and rafts are also available for rent.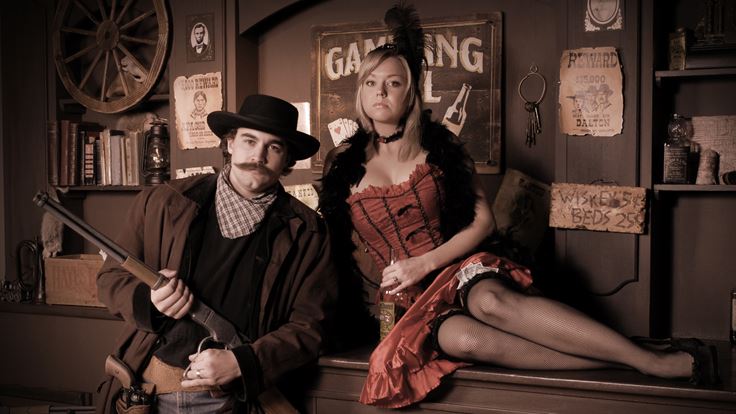 Old-Time Photographs
If a picture is worth a thousand words, an old-time family photograph must be worth a million. Jackson Hole's Old Time Photos is located right on the town square, offering various realistic sets, costumes, and replica props. Drop in and outfit yourself as an outlaw or cowboy (to name only a couple potential roles), staging an unforgettable group photo with the help of enthusiastic, creative, professional photographers. In the words of the studio, "Selling fun is our specialty." Revel in the joy and silliness of playing dress-up with an Old West theme, and treasure your photographs for decades to come.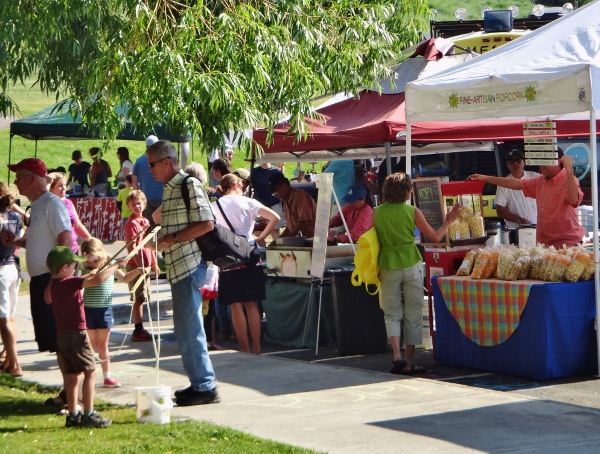 Slow Food People's Market
Every Wednesday, Slow Food in the Tetons hosts the Summer People's Market on the Center for the Arts lawn in downtown Jackson. Join this weekly celebration of local growers, producers, and craftspeople. Wednesday evenings in the valley are perfect opportunities to listen to live music, dive into the Jackson community, and regionally source the vegetables, cheese, milk, and eggs you'll enjoy on vacation. The People's Market is proudly zero waste, so make sure to bring your own cup and bag for the shopping, beverages, and deliciously prepared food available.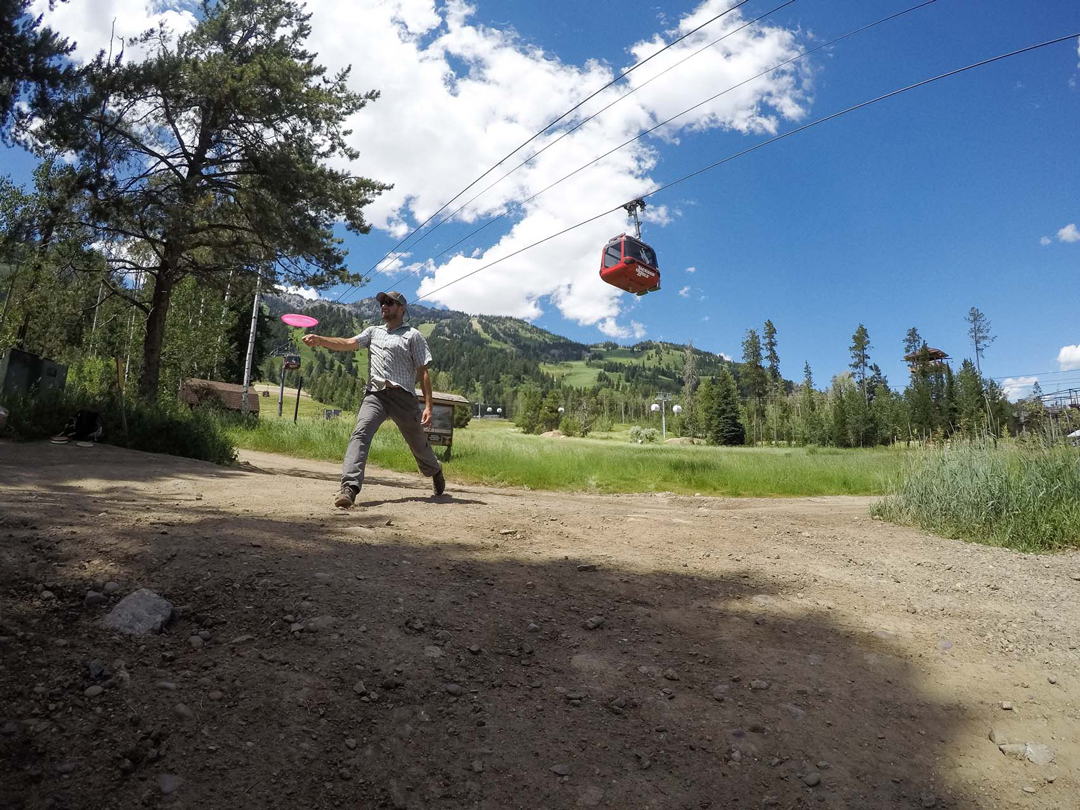 Disc Golf
Hop onto Jackson Hole Mountain Resort's 18-basket disc golf course for an engaging, free activity on the slopes. Beginning at the bottom of the gondola, work your way uphill basket by basket. Our disc golf course boasts three loops, each ascending higher up the mountain. The lower 9-10 hole course can be played relatively quickly, and the upper loops—which include some unforgettable downhill shots—complete the circuit. Purchase discs from the experts at JH Sports for a delightful, mountain view-filled athletic challenge.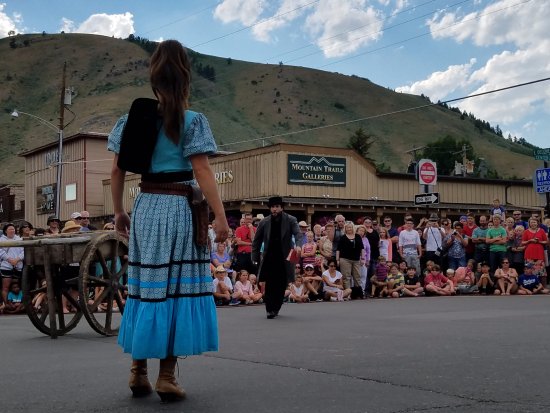 Town Square Shootout
At 6 p.m. sharp Monday through Saturday, catch the shootout that takes place in Jackson's iconic town square. Don't miss this free opportunity to watch the longest continuously running gunfight in the U.S., observed by an estimated four million visitors since its beginning in 1957. Enjoy an ice cream cone or refreshment from one of the wonderful businesses on the town square, and assemble at the town square's northeast corner for an unmissable demonstration of the wildness of the West.