16 Aug 2021
One of the greatest aspects of staying in Teton Village is the activities accessible just beyond your doorstep. Jackson Hole Mountain Resort offers terrific opportunities to get outside, into the woods, and onto the mountain. Some of our favorite Teton Village activities are: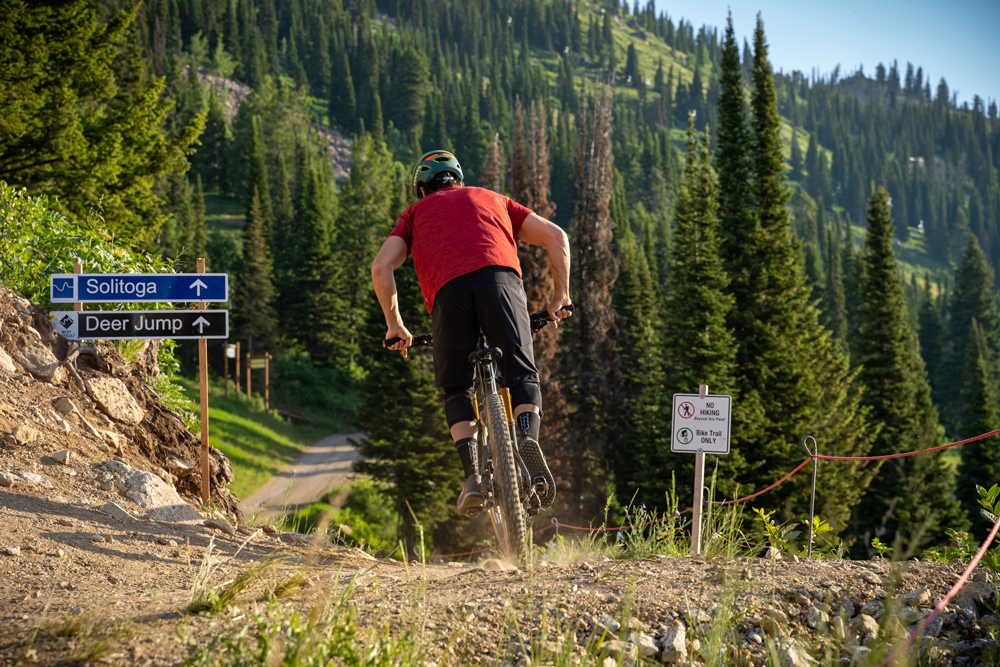 Mountain Biking
From cross-country single-track trails to the Jackson Hole Bike Park, Teton Village is the place to mountain bike this summer. For the first year ever, Sweetwater Gondola is taking bikers 1,276 vertical feet up the mountain. Ride three new trails back to the base, finding a path for every skill level—from beginner to expert. Advanced jump tracks will satisfy thrill-seekers with experience, and novice trails will delight and challenge more casual bikers. Upon riding into the base, Teewinot lift and Sweetwater will take you right back up the mountain. Rent a bike from Teton Village Sports, located in the heart of the base village.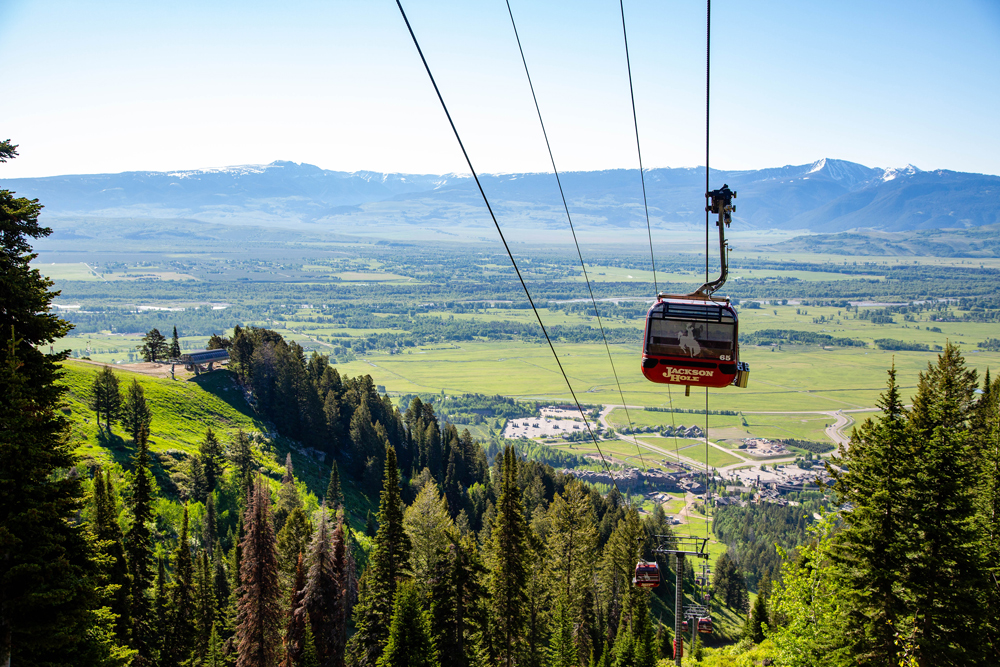 Bridger Gondola Sightseeing
Ascend 2,700 vertical feet above the valley floor on the Bridger Gondola. A sightseeing ride grants access to the high alpine terrain of the Tetons as well as the bountiful activities at the top of the gondola. Spend 12 blissful minutes in the comfort of a gondola cabin, soaking in the striking views of the Tetons and valley below. Ride the Bridger Gondola to hike, practice high-elevation yoga, eat upon The Deck at Piste, paraglide, or partake in a Via Ferrata tour.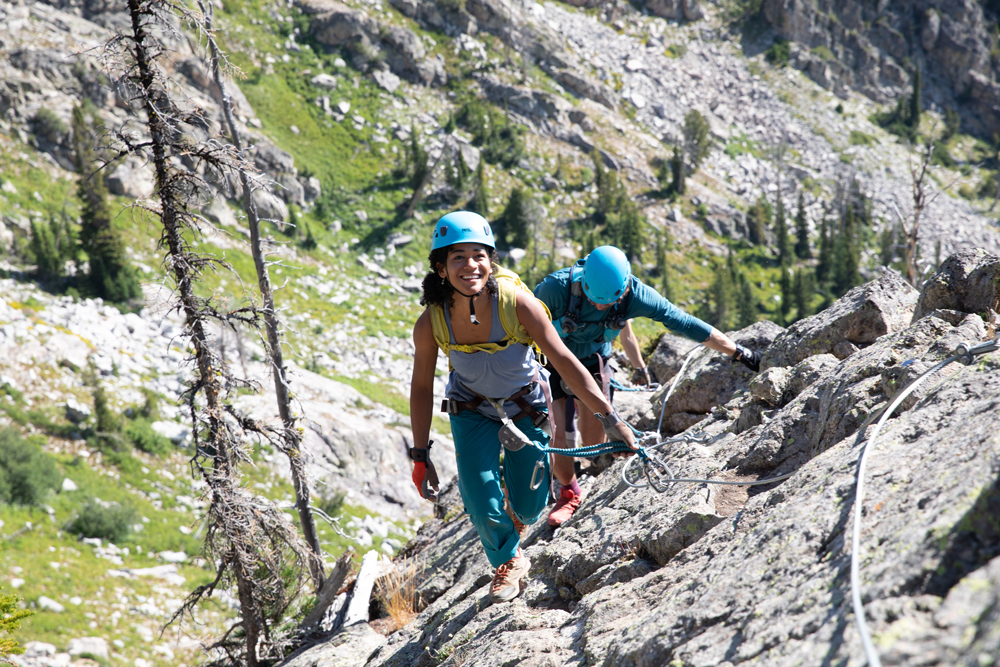 Via Ferrata
Ride the Bridger Gondola to test your climbing and mountaineering skills with the Via Ferrata, a guided climbing experience and world-class climbing arena at Jackson Hole Mountain Resort. Experienced guides support and offer safety during the high-alpine physical test. Via Ferrata, meaning "iron way", originated in WWI, when Italian soldiers built such routes to safely traverse mountain passes. Jackson Hole Mountain Resort is proud to bring this experience—common summer recreation in the Alps—to Jackson Hole. This season, new routes offer even more challenging routes, making this an unmissable Jackson Hole experience for climbers of all skill levels, age 10 or older. Read more about our team's experience on the Via Ferrata in this blog post.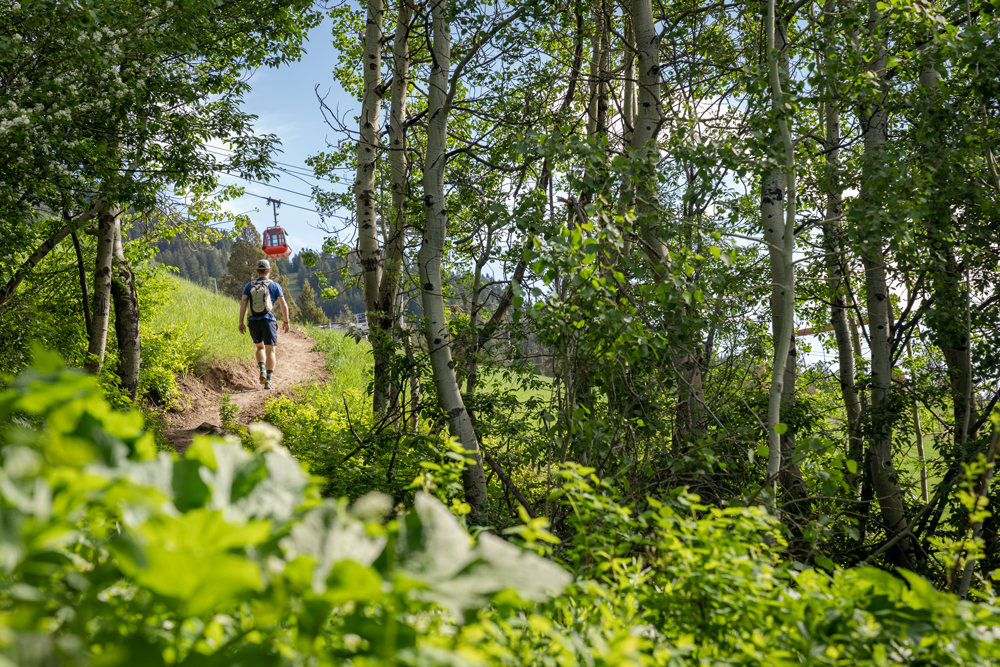 Hiking
Hiking experiences in Teton Village can begin from the base of the mountain or from the top of the gondola. Observe the Tetons on foot from remarkable vantage points. Take in unobstructed, panoramic views; observe fields of wildflowers; and make your way deep into the trees. JHMR's hiking trails are diverse in their challenge and topography, and they make for wonderful family or individual outings while staying in Teton Village. Miles of trails weave through the resort boundaries, and restaurants such as Piste Mountain Bistro and The Deck at Piste offer beverages and snacks for refreshment. Our properties are located mere steps away from the resort's lower mountain hiking trails.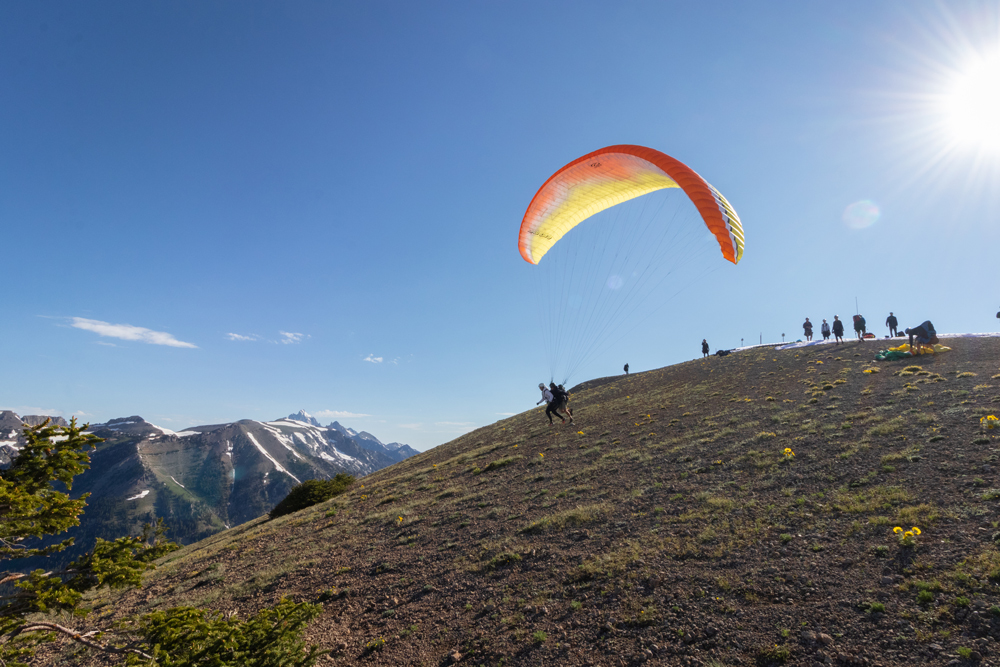 Paragliding
Sail through the air above Teton Village on a paragliding tour. While in flight, observe the diverse and cherished elements of Jackson Hole: its mountains, valley, and Snake River. No experience is necessary to partake in this thrilling activity—an experience many visitors to this region consider the most memorable part of their trip to Wyoming. Professional pilots paraglide in tandem, providing confidence and security while taking this fantastic leap. Take a few running steps, sit back in a comfortable chair harness, and relish every minute of being airborne in the Tetons.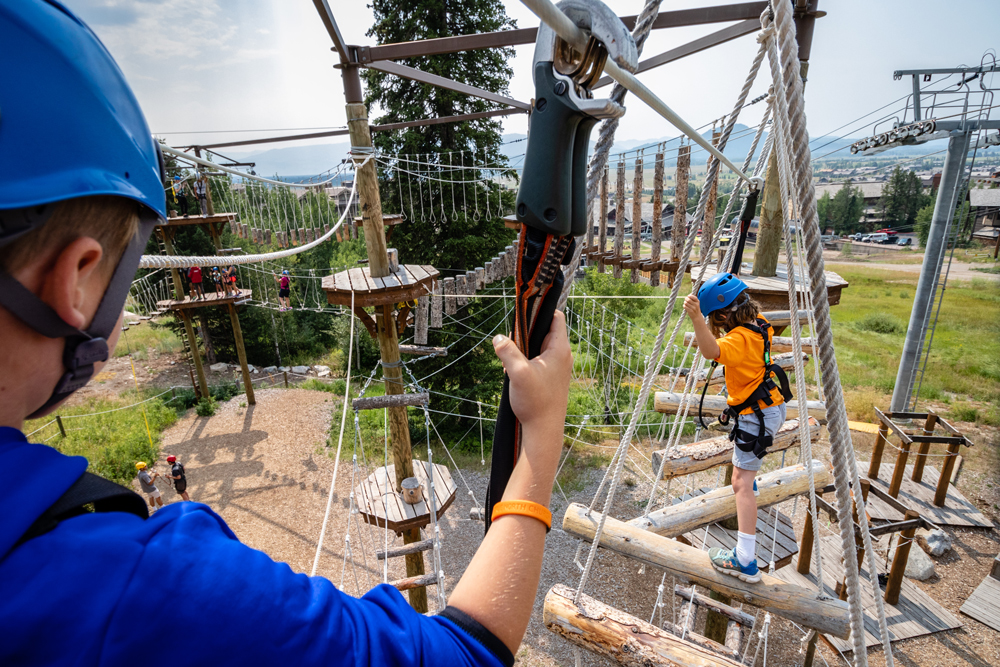 Ropes Course
Take your party to the resort's Aerial Adventure Course to test your mettle on balance beams, cargo nets, suspended bridges, and other challenges. Suspended 25 feet above the ground, this course offers a range of challenges to satisfy all types of adventure-seeker. Participants are harnessed, belayed, and encouraged to push their physical and mental limits on this ropes course. Visitors age five or older will enjoy each lap of this course, growing in confidence and enthusiasm with each round completed.