12 Jul 2021
Our region boasts limitless possibilities for adventure. No matter your area of interest, Jackson Hole offers experiences visitors never forget. Below are some of our team's favorite ways to spend summer days: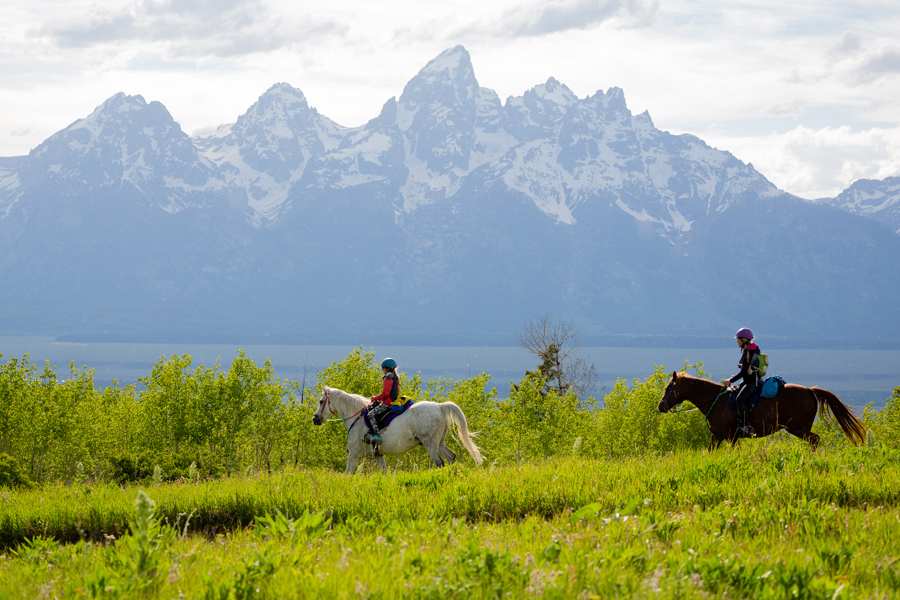 Horseback Riding
Join a dude string in Jackson Hole to view the Tetons from an entirely new vantage point: horseback. Local ranches and outfitters offer bountiful opportunities to ride horses and experience this region in the authentic spirit of the Wild West. Take your family on a ride that suits both your schedule and skill level. Choose between couple-hour and all-day adventures in the Greater Yellowstone Ecosystem, and soak in the spectacular sights with experienced wranglers.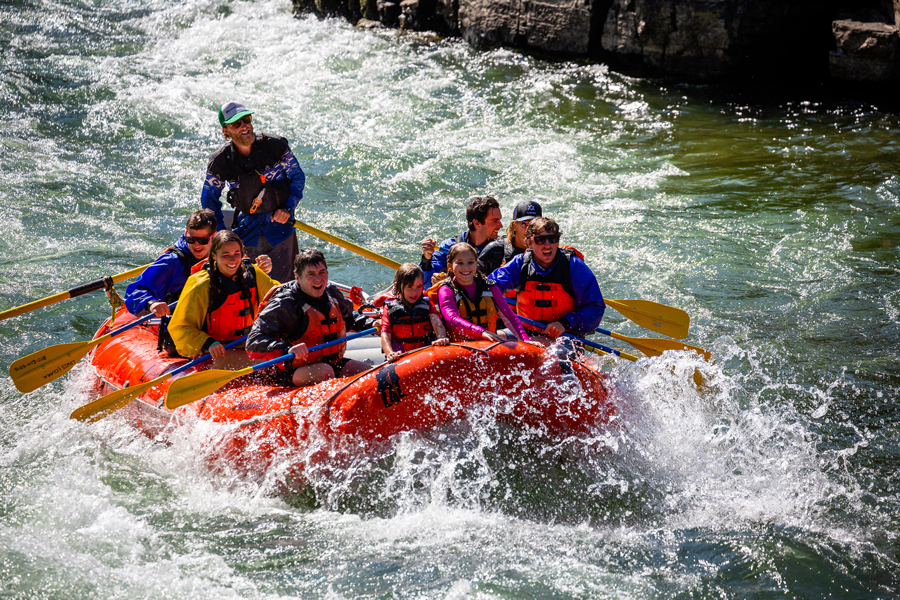 Scenic Floats and Whitewater Rafting
Would you love to feel splashes of the Snake River on your skin as you ride the rapids of its "Grand Canyon"? Would you prefer a gentler scenic float, observing and enjoying the flora and fauna of Grand Teton National Park from a dry raft? Either way, sightseeing from the water is a must during your Jackson Hole vacation. Choose the length of your trip and the size of your boat. Place your time in the hands of this region's trusty, tested, charismatic raft guides. Cherish the sure-to-be-framed photos of your family paddling down one of Wyoming's most majestic attractions: the Snake River. 
Want to learn more? Read a JHRL team member's blog post about his whitewater experience here.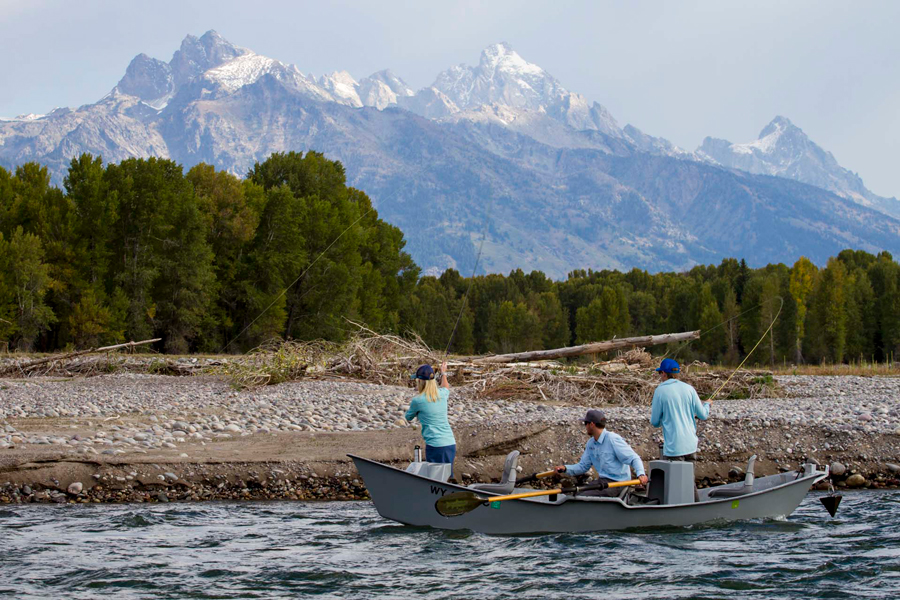 Fly Fishing
Fly fishing is another one of our favorite ways to enjoy this region from the water. The possibilities to enjoy fishing here are endless and diverse. From fishing within Grand Teton National Park to beyond its boundaries; angling upon the water, in the water, or on horseback; skill levels ranging from novice angler to expert, local guides serve up experiences not to be forgotten. Build your confidence and ability while surrounded by breathtakingly beautiful wilderness and wildlife. Local guides have exclusive access to some of the best fishing in Jackson Hole—private water that will lead to your most successful and satisfying days of fishing on record.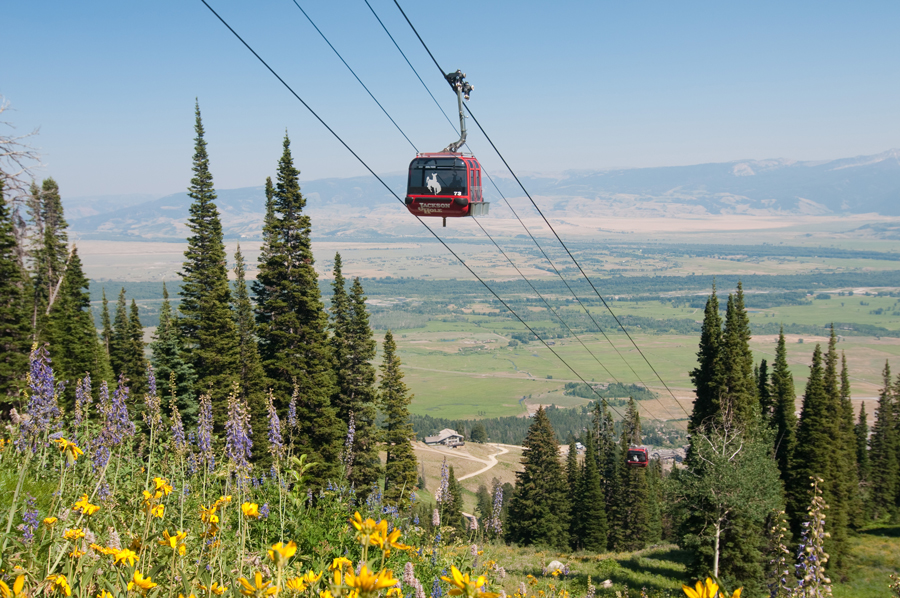 Bridger Gondola Sightseeing
Ascend 2,700 vertical feet above the valley floor on the Bridger Gondola at Jackson Hole Mountain Resort. A sightseeing ride grants access to the high alpine terrain of the Tetons as well as the bountiful activities at the top of the gondola. Spend 12 blissful minutes in the comfort of a gondola cabin, taking in the striking views of the Tetons and valley below. Ride the Bridger Gondola to hike, practice high-elevation yoga, eat upon The Deck at Piste, paraglide, or partake in a Via Ferrata tour.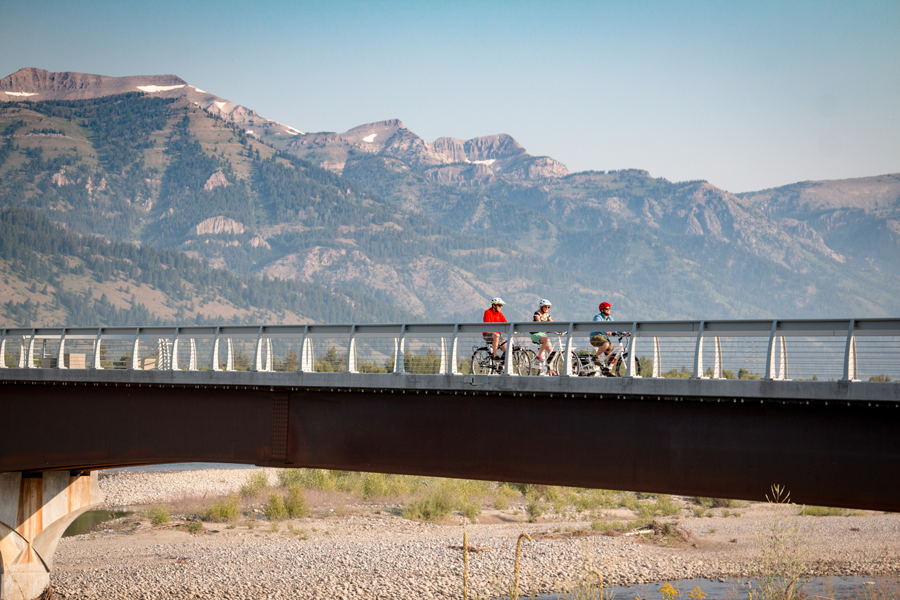 Bike Rentals
Rent a bike to enjoy some of the most beautiful scenery in our nation from two wheels. Jackson Hole boasts a phenomenal series of pathways that connect the Granite Canyon entrance of Grand Teton National Park to (and through) the Moose entrance of Grand Teton National Park (providing access to Teton Village, The Aspens, Wilson, and the town of Jackson along the way). Cruise by the Tetons and treat yourself to this region's unmissable vistas. If mountain biking is more your party's speed, enjoy the varied trails of Jackson Hole Mountain Resort. From cross-country single-track trails to the Jackson Hole Bike Park, Teton Village is the place to mountain bike this summer. Rent bikes from Teton Village Sports, located in the heart of the base village, and find paths for every skill level—from beginner to expert.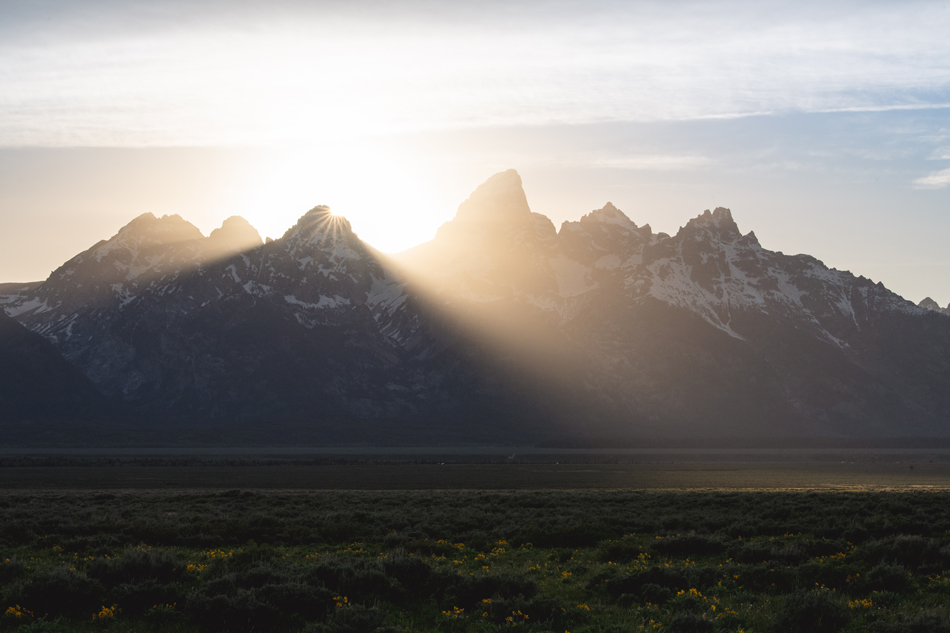 National Park Tours
Experience Grand Teton and Yellowstone National Parks in the company of wildlife and wilderness experts by taking a tour or safari with a local company. Outfitters offer both group and private tours, and their guides have the expertise and knowledge to position groups precisely where migrating wildlife has most recently been seen. Observe the bears, moose, and elk for which Jackson Hole is known and celebrated (observations enhanced by the spotting scopes and binoculars these companies provide). The Greater Yellowstone Ecosystem is home to plants and animals not found anywhere else in our country, and joining a tour or a guide helps get the most out of trips to these protected and precious areas.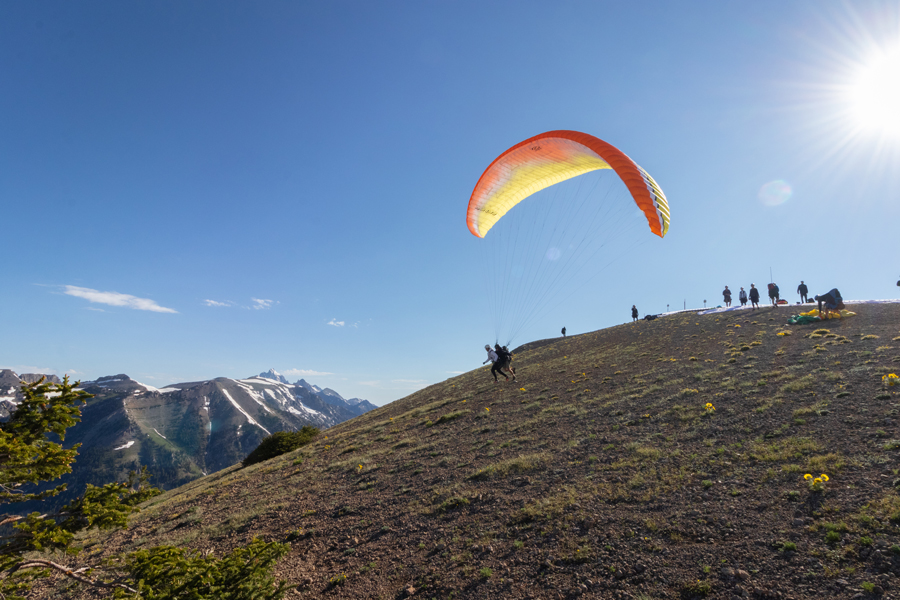 Paragliding
Sail through the air above Teton Village on a paragliding tour. While in flight, observe the diverse and cherished elements of Jackson Hole: its mountains, valley, and Snake River. No experience is necessary to partake in this thrilling activity—an experience many visitors to this region consider the most memorable part of their trip to Wyoming. Professional pilots paraglide in tandem, providing confidence and security while taking this fantastic leap. Take a few running steps, sit back in a comfortable chair harness, and relish every minute of being airborne in the Tetons. 
Interested in reading more about Jackson Hole's summer activities we love and live for? We welcome you to read this JHRL team member's blog post about summer and this blog post about the most memorable hikes in our region.